There are several ways to join this exciting new breed and registry. Introduction of a White Dexter bull into your registered Dexter herd is the easiest method and allows you to carry your favorite Dexter bloodlines into this new breed. Whether you are starting from scratch or integrating your existing registered Dexter animals, there are several options available to becoming a new owner at any level. Above all, we strive to make raising these cattle a positive experience from the beginning. Contact us to find out how.
White Dexter Cattle Owners
White Dexter cattle owner locations are shown on the map below.
Hovering over a red map marker will display an owners state and town.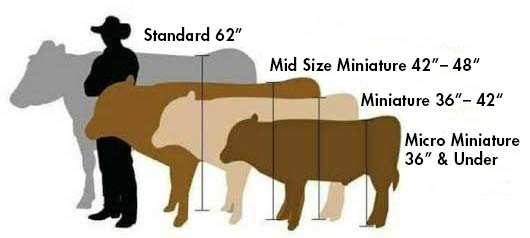 Title

Address

Description

Peyton, CO 80831, USA

White Dexter Cattle

Beebe, AR 72012, USA

Mary Smith

501-230-4984

Loveland, CO, USA

Janet & Gary Farkas

970-690-5234

Vinton, IA 52349, USA

Tim & Nicole Guenther

319-404-7194

Ashland, KY, USA

Michael Newsome

Triple S Farms

606-928-5692

Welsh, LA 70591, USA

Kendall Chaisson

337-884-9939

Folsom, LA 70437, USA

Celia Lupin

504-274-9403

Newburgh, ME 04444, USA

White Dexter Cattle

Mancelona, MI 49659, USA

Levi & Shyla Ayers

231-388-4903

Lapeer, MI 48446, USA

White Dexter Cattle

Clinton, MO 64735, USA

Doug & Vicki Cantwell

816-728-9496

Tularosa, NM 88352, USA

White Dexter Cattle

Broken Arrow, OK, USA

White Dexter Cattle

Prague, OK 74864, USA

John "Smurf" Davis

Patsy Slattery

405-567-9648

Duncan, OK, USA

Miguel & Isabel Tovar

580-606-9051

Eagle Point, OR 97524, USA

Linda Blazer

541-601-5052

Harrisville, PA 16038, USA

William Martin

724-967-7032

McClellanville, SC 29458, USA

William Gregory

843-693-3730

Dickinson, TX 77539, USA

Brian and Johnna Bakeman

Heart Rock Ranch

281-798-2884

Tioga, TX 76271, USA

Hugh & Judy McElroy

817-995-7150

Mt Jackson, VA 22842, USA

Titus & Cheyenne Rhodes

Sycamore Banks Farm

540-810-2940

Enumclaw, WA 98022, USA

Brenda Treibel

360-367-1515

St Jo, TX 76265, USA

Fred & Deb Opaskey

940-391-1414

Bessemer, AL, USA

Rebecca Pimental

Chelsea, AL, USA

Jason Poe

Fort Payne, AL, USA

Lee & Anna Davis

Davis Family Farm

256-630-1400

Haleyville, AL 35565, USA

Teresa Mobley

Maplesville, AL, USA

Tabitha Atchison

Section, AL 35771, USA

Lee & Rudy Caudill

256-228-7475

Opp, AL 36467, USA

Audrey Dawson

Twice Blessed Farm

540-597-8448

Somerville, AL, USA

Romar Farms

Cochise, AZ 85606, USA

Lynn Davison

Tucson, AZ, USA

Kathleen Gamble

520-308-2956

Batesville, AR 72501, USA

Dover, AR 72837, USA

Jessica Harmon

Harmon P Farms

501-230-4984

Garfield, AR 72732, USA

Norm & Kerri Taylor

McRae, AR 72102, USA

Parks, AR 72950, USA

Tanya Pepper

Pepper Jack Ranch

Ola, AR, USA

Vera Waggoner

Searcy, AR, USA

Thomas Wyant

253-878-6793

Apple Valley, CA, USA

Johan Graham

Carmel Valley, CA 93924, USA

Ryan Myers

650-833-9854

Hemet, CA, USA

Celia Capps

951-796-2680

Lodi, CA, USA

Beth Kennaley

Manteca, CA, USA

Phyllis Rocha

209-612-6004

Marysville, CA, USA

Dawn Martin

530-990-3553

Aurora, CO, USA

Larry Miles

Berthoud, CO, USA

Jodi Eggerling

Carbondale, CO 81623, USA

Elizabeth, CO 80107, USA

Angela Swan

Greeley, CO, USA

Manzanola, CO 81058, USA

Bobby Wilson

Springfield, CO 81073, USA

Jim Mort

719-529-0576

Pueblo, CO, USA

Connie Robinson

Four C Ranch

719-214-1556

Karval, CO 80823, USA

Connie Stone

719-446-5456

Blountstown, FL 32424, USA

Lake Butler, FL 32054, USA

Tammy Williams

904-482-2380

Lorida, FL 33857, USA

Jennifer Wolf & Sean Silverman

Smiling Wolf Ranch

954-296-3612

Macclenny, FL 32063, USA

Sherri Shoup

Oak Hill, FL, USA

Tony & Tammy Chamlee

Big Oaks Farm

321-482-3661

Palm Beach Gardens, FL, USA

White Dexter Cattle

3050 Cork Rd, Plant City, FL 33565, USA

Theresa Evans

Plant City, FL, USA

Christina Peters

Sunrise, FL, USA

Jose Fernandez

Arango Farms

Ailey, GA, USA

Miles & Wendi Cason

Blairsville, GA 30512, USA

Christina Palmeri

Buckhead, Atlanta, GA, USA

Sharon Huff

Calhoun, GA, USA

Canton, GA, USA

Kim Bisger

843-415-2225

Cartersville, GA, USA

Lloyd Taylor

Chickamauga, GA 30707, USA

Kim Bell

423-322-9518

Elberton, GA 30635, USA

Rick & Gina Thomas

Granite City Ranch

706-202-2794

Fairmount, GA 30139, USA

White Dexter Cattle

Gainesville, GA, USA

Conner Thomas

Hazlehurst, GA 31539, USA

C. Frank Cobb

912-307-1060

Nahunta, GA 31553, USA

Tod Desch

904-535-1724

Rutledge, GA 30663, USA

Jillian Fain Bohlen

Caldwell, ID, USA

George Black

208-465-6501

New Plymouth, ID 83655, USA

Logan Shippy

Robinson, IL 62454, USA

Cassie Hill

618-553-1394

Monroeville, IN 46773, USA

Jeremy Cooley

2 W Ranch

260-409-1851

Needham, IN, USA

Kathryn Bragdon

Roanoke, IN 46783, USA

Catherine Creech

260-515-2706

Winchester, IN 47394, USA

Taylor Wilson

Mt Vernon, IA 52314, USA

Webster City, IA 50595, USA

Justis Burgin

515-297-4843

Chariton, IA 50049, USA

Karen Dixon

641-774-6830

Ogden, IA 50212, USA

Andover, KS, USA

Matt Rivers

316-461-5895

Beloit, KS 67420, USA

Mike and Carol Thomas

Cole & Lesli Thomas

Benton, KS 67017, USA

Jeffrey Hertel

808-479-0522

Bonner Springs, KS, USA

Michael Eubanks

913-953-6187

Burns, KS 66840, USA

Phillip Dill

316-452-1673

El Dorado, KS 67042, USA

Ryan Waller

316-323-9352

Grenola, KS 67346, USA

Paul & Elizabeth Jordan

620-647-3303

Haysville, KS, USA

Joanie Storck

Rainbow Ranch

316-304-2475

Hutchinson, KS, USA

GayLynn Boone

620-727-6937

Junction City, KS, USA

Randy Zimmerman

Liberal, KS 67901, USA

Vicki Hittle

620-655-7267

Meriden, KS 66512, USA

Gary & Janeen Watson

Peck, KS 67120, USA

Kathryn Kobel

941-447-5170

Mulvane, KS 67110, USA

Kerby & Deana Johnson

Cowskin Creek Ranch

417-849-5830

Phillipsburg, KS 67661, USA

Shellie Bohl

785-543-6418

Osage City, KS 66523, USA

Jenny Tate

A3 Farms

785-499-3031

Reading, KS 66868, USA

Kinsey Jones

Half Pint Hooves

620-794-3634

Topeka, KS, USA

Shawn Herrick

Udall, KS 67146, USA

Nathan & Kara Walker

Kawtonwood Farms

316-640-0876

Valley Falls, KS 66088, USA

Levi & Morgan Starkey

Starkey Family Farm

Wellsville, KS 66092, USA

Tina Brecken & TC Snyder

F6P6+J3 Flatwoods, KY, USA

John & Natalie Graves

Glory Lane Farms

Argillite, KY 41121, USA

Winston Hilton

Burkesville, KY 42717, USA

Sharon Kellie

Dawson Springs, KY 42408, USA

Jeff Chitwood

816-500-2492

Louisa, KY 41230, USA

Molly Miller

DeRidder, LA 70634, USA

Forest Hill, LA 71430, USA

Jonesville, LA 71343, USA

Jason & Janet Meyers

318-481-1688

Kinder, LA 70648, USA

Jackie Savant Mills

337-224-5436

Lake Charles, LA, USA

Slayden Paul Bonin

Welsh, LA 70591, USA

Rachelle Savoy

Lacombe, LA 70445, USA

Rick Sellers

504-223-1312

Pylesville, MD, USA

Hayley Schlicht

Winslow, ME 04901, USA

China Township, MI 48054, USA

Mary & John Moehlman

810-278-2766

Fowler, MI 48835, USA

Jamey Meyers

Fowlerville, MI 48836, USA

Howell, MI, USA

Steve & Jacquelyn Hutchinson

BFC Acres

734-717-2980

Lapeer, MI 48446, USA

Midland, MI, USA

Kevin Musser

989-948-9608

Otsego, MI 49078, USA

Saranac, MI 48881, USA

Mikayla White

Stockbridge, MI 49285, USA

James & Ben Chapman

Chapman Family Farms

517-525-3359

Anderson, MO 64831, USA

Blue Springs, MO, USA

Lily Sholes

Bolckow, MO 64427, USA

Jane Jackson & Dayan Garst

Whispering Dreams Ranch

816-387-1028

Breckenridge, MO 64625, USA

Gara Webb

Webb Cattle Co

Butler, MO 64730, USA

Chuck & Jonell Hall

816-918-2157

Cassville, MO 65625, USA

Aubrey Kilts

Centralia, MO 65240, USA

Cari Wise

Simply Wise Acres

573-514-5627

Columbia, MO, USA

Matthew Brodersen

Eshcol Valley Dexters

573-819-0438

5310 Interstate 70 Dr SE, Columbia, MO 65201, USA

Katherine Corey

Dearborn, MO 64439, USA

Michael & Jennifer Snook

Nature's Own Dexters

816-244-3368

Exeter, MO 65647, USA

Twisted H Farm

816-918-2157

Goodman, MO 64843, USA

Holden, MO 64040, USA

Kelso, MO, USA

Welter's White Dexters

Derek & Stacey Welter

573-986-8388

Marshfield, MO 65706, USA

Roy & Barbara Carter

Neosho, MO 64850, USA

Robert & Annette Goodall

Oak Grove, MO, USA

Angela Scott

Republic, MO, USA

Shelbina, MO 63468, USA

Michael & Jeanette Poore

Springfield, MO, USA

Jennifer Connell & David Kramer

Warrensburg, MO 64093, USA

Brianna McComas

Willard, MO, USA

Wayne & Sherri Taylor

Tupelo, MS, USA

Whitney Ward

Leicester, NC 28748, USA

Anthony & Rebecca Pollina

828-515-5180

Madison, NC 27025, USA

Roger Moore

Double Springs Farm

910-443-0997

Newton, NC, USA

Kelly Trabasso

Pilot Mountain, NC 27041, USA

Meagan LaBerge

Reidsville, NC 27320, USA

David & Debbie Sharp

Columbus, NE 68601, USA

Aaron Cattau

Filley, NE 68357, USA

Kim Gouldie

Wind in Willows Farm

402-520-1002

Sewell, Mantua Township, NJ 08080, USA

Tara Bauersfeld

Tularosa, NM 88352, USA

Ada, OH 45810, USA

Jamie Ferguson

Albany, OH 45710, USA

Ashtabula, OH 44004, USA

North Root Farm

Melanie Blake

Belpre, OH 45714, USA

Don Moreland

Cardington, OH 43315, USA

Cynthia & Correy Johnson

Chillicothe, OH 45601, USA

Zach Bodary

Bodary Farms

740-466-4405

Circleville, OH 43113, USA

Mike and Sabrina Kinder

K-W Dexter Cattle

614-425-3041

Ironton, OH, USA

Dennis Salyers

Pointer Ridge Farm

740-357-6380

Kingston, OH 45644, USA

Kathryn Dyer

Millersburg, OH 44654, USA

Annie Hennis

Hennis Farm

Pomeroy, OH, USA

Shawn White

Adell White

White's High Low Farm

740-508-0728

Sabina, OH 45169, USA

Paul Whittington

937-302-0116

Sidney, OH 45365, USA

DeAnna Baughman

Washington Court House, OH 43160, USA

Darrell Krupla

West Farmington, OH 44491, USA

Mark Delville

West Union, OH 45693, USA

Caleb Grooms

Wilmington, OH 45177, USA

Jensen Pierson

Bennington, OK 74723, USA

Billie Oliver

Bixby, OK, USA

April Worchester

Claremore, OK, USA

Zach Smith

918-740-1294

Coalgate, OK 74538, USA

Ken & Gwendolyn Willis

Foggy Bottom Dexters

Colcord, OK 74338, USA

Drew & Karen Morris

Legacy Springs Dexters

479-283-9752

Durant, OK, USA

Randy & Marissa Taylor

Edmond, OK, USA

A. Derrell, Jackie Robinson

Foss, OK 73647, USA

Dustin & DeeDee Day

580-339-1205

John Day, OR 97845, USA

Oologah, OK 74053, USA

Kelly & Annessa Herneissen

8 Willow Farm

918-557-5747

Skiatook, OK, USA

Heather Klein

Tuttle, OK 73089, USA

Chad & Rachel Wolf

Card Cattle Company

405-628-8153

Vinita, OK 74301, USA

Sherri, Amanda & Jessica Bowden

K&S Farm

918-440-0617

918-244-6162

Landisburg, PA 17040, USA

David Carson

Mt Pleasant Mills, PA 17853, USA

Mike Reinard

Pequea, PA 17309, USA

Kevin Herr

Belton, SC 29627, USA

Gilbert, SC, USA

Jake & Dana Price

Simpsonville, SC, USA

Allene Wiley

Corsica, SD 57328, USA

Riley Niewenhuis

605-730-5103

Bethel Springs, TN 38315, USA

Church Hill, TN 37642, USA

Elora, TN 37328, USA

Boot Creek Farm

Etowah, TN 37331, USA

Cory & Kerry Taylor

Flintville, TN 37335, USA

Leonard & Monica Noblin

850-272-3221

Lenoir City, TN, USA

Darrell Salyers

865-986-6219

Martin, TN, USA

McKenzie, TN 38201, USA

Shunna Toombs

Clear Lake Dexters

731-415-5173

Philadelphia, TN 37846, USA

Sally Coad

Freedom Farms

865-399-8664

Pulaski, TN 38478, USA

Misty Jones

Tellico Plains, TN 37385, USA

Mark & Kathy Chaney

Chaney Dexter Cattle

423-519-3259

Alvord, TX 76225, USA

Christina Cruse

994R+WP Alvord, TX, USA

Jason & Tori Patterson

Boyd, TX 76023, USA

Amanda DeGan

Brenham, TX 77833, USA

Laurie Holleway

Brookshire, TX 77423, USA

Emily Ludwig

Bullard, TX 75757, USA

Robert Jewel

Burleson, TX, USA

Cynthia Winnett

Lauren Winnett

Cleveland, TX, USA

Angelea Calwalder

Coldspring, TX 77331, USA

Jeanene Jensen

936-499-4045

Corsicana, TX, USA

Michael Moore

Coupland, TX 78615, USA

Crosby, TX 77532, USA

Jennifer Neiheiser

Rock N Ranch

Dublin, TX 76446, USA

Wendi Claunch

245-434-7971

Haslet, TX, USA

Selia Delamora

Hempstead, TX 77445, USA

Phillip & Samantha Ward

Honey Grove, TX 75446, USA

Paul Ressler

Schoenig Land & Cattle

352-552-1611

Houston, TX, USA

Ruth Walker

Johnson City, TX 78636, USA

Lillian, TX 76028, USA

Luling, TX 78648, USA

Robert Holden

Manvel, TX, USA

David Jones

Bar None Ranch

832-250-6331

Alvin, TX 77511, USA

Benjamin MacMillan

May, TX 76857, USA

Tanya Fletcher

325-642-9980

Medina, TX 78055, USA

Tracy Chell

Tracy's Ark Ranch

830-688-1994

Milford, TX 76670, USA

Montgomery, TX, USA

Mindi Kreft

936-537-2659

28277 Old Hwy105, Plantersville, TX 77363, USA

Chris & Resa Terry

Pilot Point, TX 76258, USA

Poolville, TX 76487, USA

Buffy Strange

409-782-6427

Quitman, TX 75783, USA

Eric & Brenda Herrera

Rio Vista, TX 76093, USA

Kyle & Katie White

Seagoville, TX, USA

Alex Hieden

Sweeny, TX 77480, USA

Glen & Connie Plant

Whitney, TX 76692, USA

Jesse & Teresa Sellers

Lucky Star Ranch

972-268-2817

Whitehouse, TX 75791, USA

Wimberley, TX, USA

White Dexter Cattle

Wolfe City, TX 75496, USA

Chaffin & Jessica Andrews

Diamond A Ranch

Zephyr, TX 76890, USA

Becky Cornelius

Tremonton, UT 84337, USA

Casey Naef

South Jordan, UT, USA

Joseph, UT 84739, USA

Jan Middleton

Cumberland, VA 23040, USA

Sue Harris

Warrenton, VA, USA

Laurel Marley

Cle Elum, WA 98922, USA

Lariata Mecham

Ellensburg, WA, USA

Kelly Mills

Hoquiam, WA, USA

J. Rodney DeGeorge

Kent, WA, USA

Jim & Stephanie Onorati

Sequim, WA 98382, USA

Shullsburg, WI 53586, USA

Chelse Krueger

Arnoldsburg, WV 25234, USA

Tom & Carole Murry

Genoa, WV 25517, USA

Brent & Donna Ferrell

304-385-4772

Ranger, WV 25557, USA

Adam Perry

Volga, WV 26238, USA

Jeanne Thomas