Taking Great Pictures
When listing your cattle for sale, good pictures of the animal are KEY.  Great pictures rarely come easy or from over the top of the fence.  Walk around with the cattle and take many pictures to get the right ones.
We want to share some tips and tricks to get the most of your pictures to showcase your animal.
Get eye-level with the animal.
Avoid taking pictures when you are standing straight up.  We raise small animals!  Bend down and take your pictures at eye level of the cattle.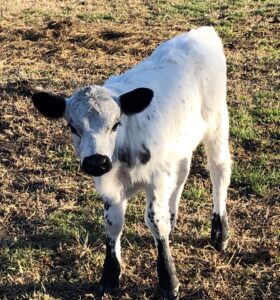 This picture is taken from above and distorts the frame of the animal.  Cute face, though!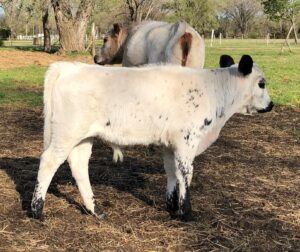 This is the same calf with the picture taken at eye level.  You can get a much better idea of conformation at this angle.
Good profile pictures are a MUST!
Along with getting down to eye level, always get at least one good profile picture with the animal in a "show" pose.  You're looking for their head to be up, feet and legs straight under them (not slung under their body) and good lighting.  Look at these examples of the same animal in different pictures:
NOT GREAT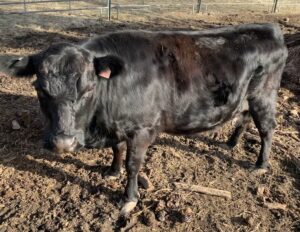 This picture is taken from the top and to the front of the animal.  She looks shallow in the rear end and heavy in the front.
BETTER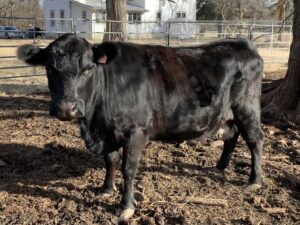 Same cow, but this picture was taken at eye level.  Its better, but still needs to be a true profile picture standing to her side. Good lighting, the sun shining on the cow with no shadows.
BEST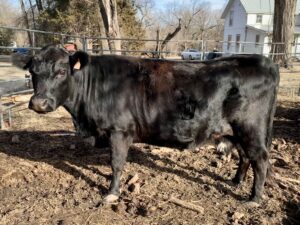 This is a great profile picture.  Taken at eye level of the cow, a direct perpendicular shot at her side (notice she looks well balanced, not heavy in the front nor light in the rear) and good lighting.  Also note her leg placement, directly under her showing an accurate depiction of her hind quarters and udder is in view.  Good shot!
Good feet and leg placement
Make sure your pictures show your animal in the best stance.  Hind legs should not be slung under the animal.  Look at the difference in these:
LIMITED QUALITIES SHOWN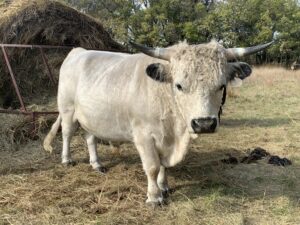 This picture is taken at eye level but only shows a good view of his face. His legs are all over the place and you cannot see any conformation details.
POOR LEG POSITION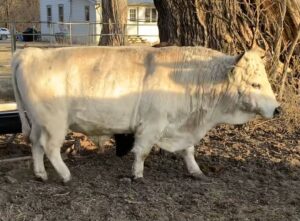 Same bull, but his legs are in motion and in bad position.  The front leg is so far back it makes an already heavy front end look even more so, especially combined with the hind leg slung forward which shortens the look of his hind quarters.  Try to avoid shadows like this that can distort white animals.
BEST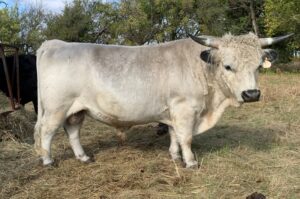 This is the same bull but in much better position.  His closest hind leg is in line with his tail; this position would show udders on a cow and scrotum on bulls.  His front legs are under his shoulder and the lighting is perfect.  What a difference a good picture makes!
Final Touches
Following these tips will make a big difference in the presentation of your cattle when posting them.  Be sure and crop photos so that the animal is taking up the whole picture.  Try to ensure that the background is free of clutter and debris.  Pictures in front of panels or trailers or with people can give a better idea on height (always try to have the height of the animal documented and include it with the sales post). 
Remember – it typically requires MANY pictures being taken to get the right ones!
If you have any questions, you can always contact us with questions.